Together for Christ His Kingdom and his church
Together is a family of churches and ministries that reaches people in various parts of the world. Our relationships extend throughout the UK, USA, Africa and Asia as one of our main values is to live by authentic relationship. It's not an organisation or network, but a relationship based on being inclusive and diverse undergirded by our understanding of kingdom and covenant.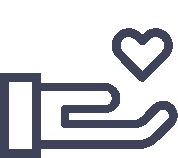 "For the creation waits in eager expectation for the children of God to be revealed."